Labham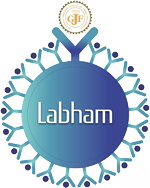 Labham is an educational programme on Best Business Practices and Compliance tailor made for the jewellers. Labham helps define business strategies in numerous ways as it provides an overview of Finance, Banking, Accounting, Direct/ Indirect Taxation, Regulatory Compliance, Operations Management, Standardization, Certification, etc.
It is a highly beneficial programme as it enables participants better understand compliance with various Taxation laws including VAT, TDS, PT, etc. as well as the need to maintain proper and systematic book-keeping & records, inventory management, information on insurance policies and their benefits to jewellers as well as provides an understanding of financials related to jewellery businesses.
The programme has been developed and conceived for the industry, taking into accounts its needs and aims to empower the fraternity for the conduct of their businesses in an efficient manner as well as promote higher ethical standards and compliance within the industry with the objective to professionalize the same.
Labham aims to boost the credibility of the industry that will benefit jewellers across the business segment as it lays the foundation for corporate discipline that is vital to not only establishing systems and procedures, but also raising finance that is vital in promoting growth for the businesses.
For more information, contact : info@gjc.org.in